Hello, I am new to Python and am developing a script designed to be run over SSH (i.e. through Putty), I currently have the script set up to ask a question and give a list of answers like so:
What would you like to do?

1: Create a new virtual server
2: Edit a virtual server
3: Delete a virtual server
4: Change service port numbers
q: Quit to the terminal

>>
I would like to know if it's possible to use Python to create a basic graphical menu within the terminal similar to that used with the Debian installer allowing the user to chose options with the arrow keys and hitting enter to select them.
For those who aren't familiar with the Debian installer here is a screen shot of what I would like to achieve from the web: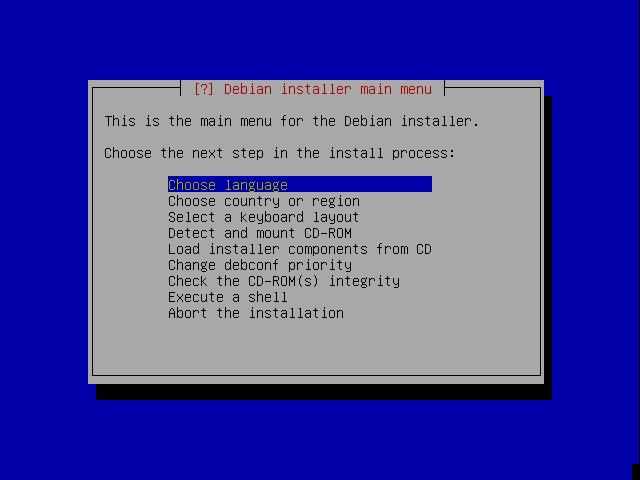 I've tried searching but am either barking up the wrong tree or using the wrong search terms.
Regards
Jim